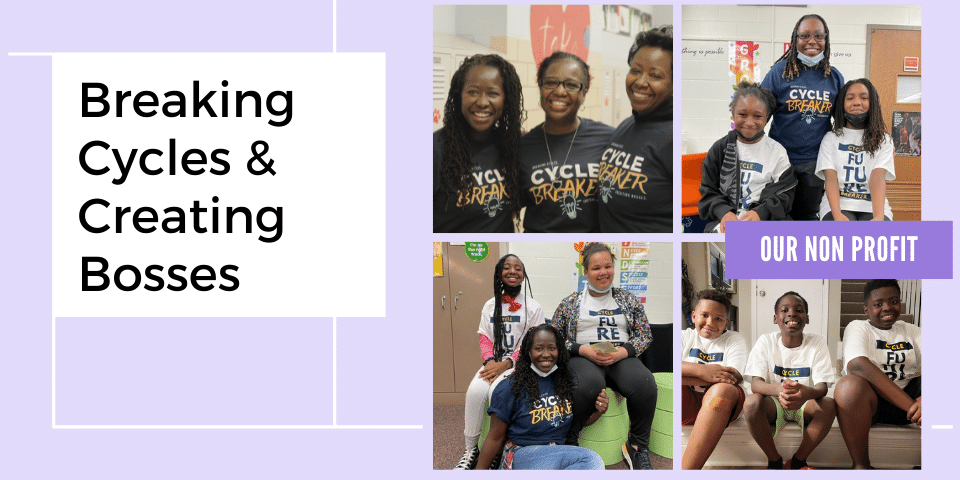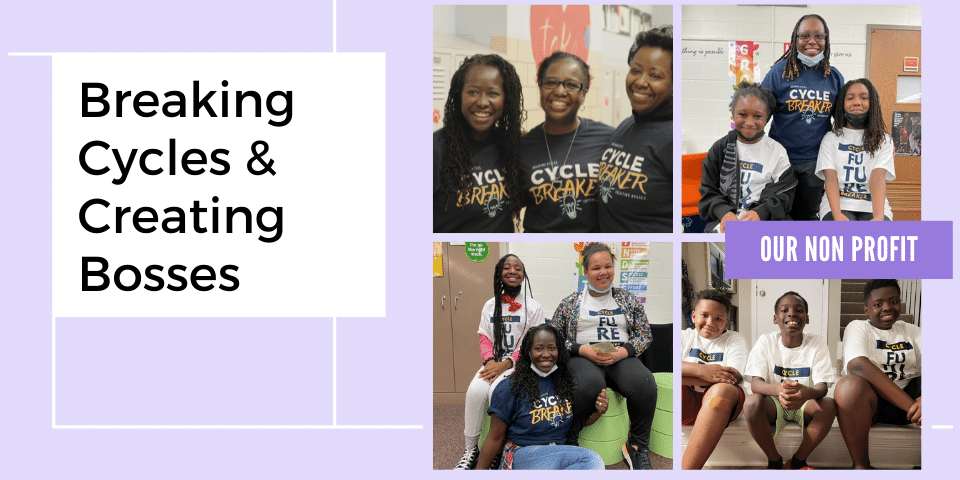 We understand first hand the struggle of living in an underserved community where many suffer under the weight of poverty and inequity. As Cycle Breakers & Entrepreneurs who broke the cycle of generational poverty, we are a testament to the power of how developing an entrepreneurial mindset empowers youth to become masters of their own futures.
Our story is similar to that of our youth. Our lived experience informs our educational programs and keeps us rooted to our community. Through Entrepreneurial education, we're moving beyond a trend to creating a lifestyle for the next generation of Cycle Breakers and Entrepreneurs.
Here's more about our 501(c)(3) Non Profit Future Cycle Breakers:
FCB Mission: To create opportunities for generating wealth in underserved communities by providing Entrepreneurial Readiness Education that builds upon inborn traits and the natural ability to imagine. Proceeds from each sale helps us meet our mission.
FCB Vision: Every middle and high school youth in underserved communities has access to comprehensive Entrepreneurial Readiness Education.
Why This Work Matters: We believe exposing students to an entrepreneurship-focused education teaches crucial life skills and how to explore and challenge mindset limitations. Developing an entrepreneurial mindset will help students to build confidence, identify their purpose and become masters of their own futures. Long term, the families in poverty stricken neighborhoods will feel empowered and experience more opportunities for generational wealth in their communities. Entrepreneurs of all ages, minority businesses owners and role models will be called upon to model for and inspire youth to believe the impossible as possible.